Ballerine | Dancer Arianna Adero
Linda Bombelli
Sabrina Brazzo
Clara Cafiero
Chiara Giannini
Alessia Gobbi
Giulia Francesca Lops
Marzia Memoli
Lucia Monaco
Giulia Paris
Cristina Pavone
Maria Primo
Ilaria Puricelli
Sara Renda
Carola Roccatagliata
Lavinia Scott
Maria Vittoria Villa
Andrea Volpintesta
Fotografo | Photographer Raoul Iacometti
www.raouliacometti.it
Testi | Text Roberto Mutti
Sito web
Curatrice fiori e location | Floreal artist and locations coordinator Elisabetta Cardani
www.elisabettacardani.it
Video | Videomaker


Francesco Ariemma
www.movieinwhite.com
Fotografi backstage | Backstage photographers Fabio Casuccio
Roberta De Palo
Milena Nicoli
Fabrizia Trombetti
GianBattista Turla
Agenzia di creatività & comunicazione | creativity & communication agency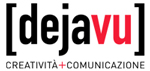 www.dejavu.it
Serre | greenhouse locations CATINA FLORA
www.catinaflora.it

MOROTTI FLOR
Azienda Agricola Morotti s.s.
www.fratellimorotti.it

VILLA BOTTA ADORNO
www.villabottaadorno.it

SERRA DEL PARCO DI VILLA NEGROTTO CAMBIASO
www.comune.arenzano.ge.it

VIVAI VERDEGIOIA
www.verdegioia.it

AZIENDA GEROLAMO VIGO
www.vigogerolamosrl.it
Colonna sonora | Soundtrack Aurora and Incanto
written and performed by Cecilia Chailly
both tracks are included on the CD Istanti 2009©Cecilia Chailly
www.ceciliachailly.com
Hanno collaborato | Supported by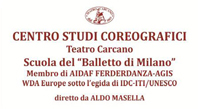 www.centrostudicarcano.it/




Maestra Patrizia Campassi
www.danzalessandria.it




Comune di Arenzano (GE)
www.comune.arenzano.ge.it




is based on an Author's original idea and it is a non-profit project.
Photos, texts, film, videos, graphics, layout and all contents are the exclusive property of the Author.
Unless authorized in writing, may not be reproduced, even partially, by any means, of this video and all other material included.
The copyright of the photos and all sequences belongs to their respective authors.